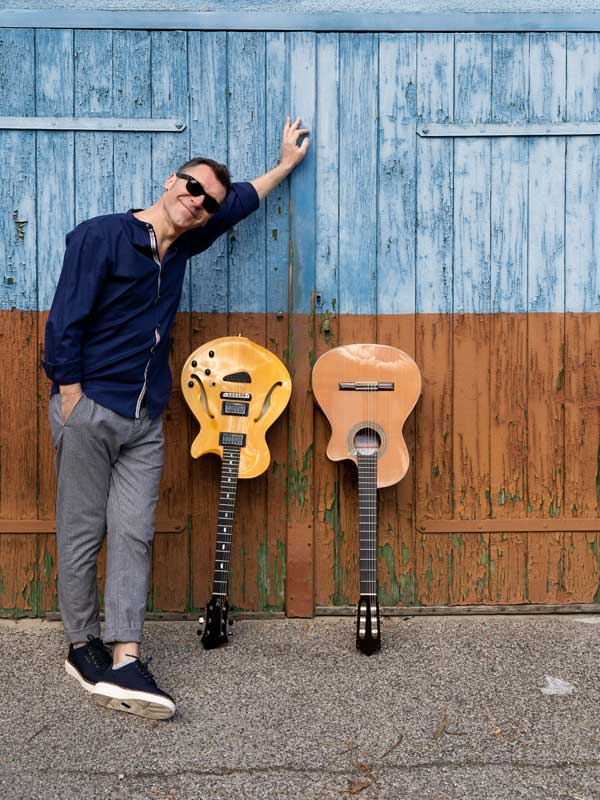 Even while studying classical guitar he played in rock bands and jazz formations. After studying jazz (guitar and composition) he began a varied career. Edi has played in classical orchestras (Vienna Philharmonic, Wiener Symphoniker…), in funk, soul and pop bands (Stella Jones, Global Kryner, Dancing Stars…) and due to his versatility had the opportunity to work with internationally renowned artists such as Biréli Lagrène, Dee Dee Bridgewater, Barbara Dennerlein, José Carreras, Stewart Copeland, Stephane Grappelli, Benjamin Schmid, Thomas Gansch and many more.
With the trio "Speak" his first album as a leader was released in 1994. Since then, recordings under his name have appeared at irregular intervals – solo, in a duo, trio or in larger ensembles.
Also, in 1998 his Ultimate Scale Book was published.
Since 2019 he has been touring intensively with the Czech jazz legends František Uhlíř and Jaromír Helešic as "The KUH Trio".
While he devotes himself to traditional jazz with "The KUH Trio", a preoccupation with Indian and African music can be heard on the CD "The Riddance", which will be released in autumn 2022.
2023 will see the release of the next "EK3" album, as well as "Fish & Fowl" – improvised jazz and electronic meet on this album.
Subscribe to newsletter!
Become part of the #edikoehldorfer community!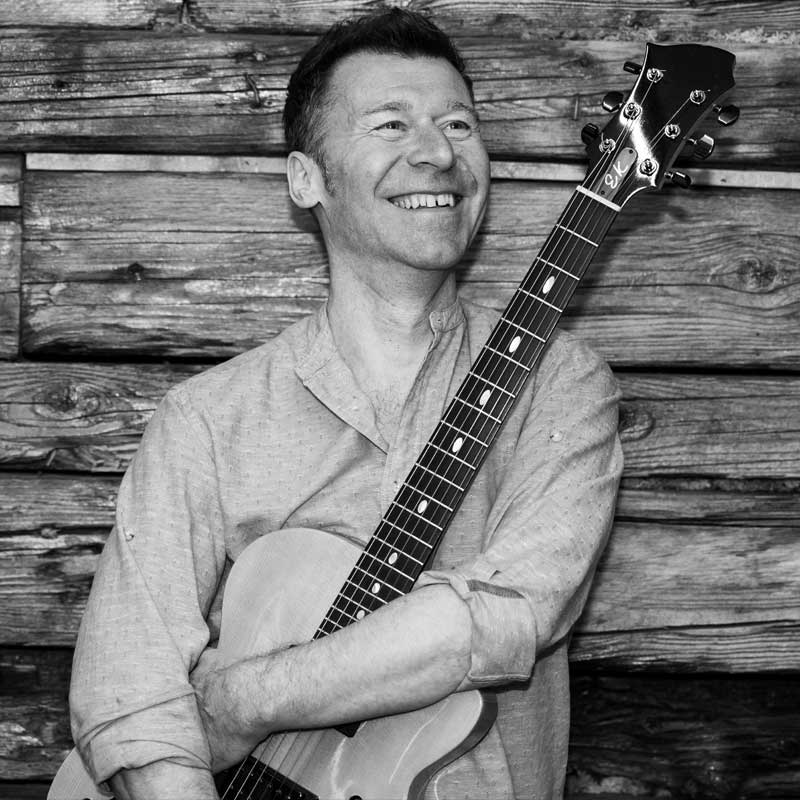 Edi Köhldorfer plays Westville guitars and Thomastik-Infeld strings.
---
Edi is supported by